I'm Shane. I grew up in
Maple Creek
, a small farming town in Saskatchewan, one of eight children. My Grandfather had two farms so naturally my first pet was a cow, whom I named "Royal". When not on the farm, all of my spare time was spent drawing or playing road hockey with my four brothers. As a teenager I moved to South-western Ontario and proceeded to take every art class offered in my high school. My first mural was painted in grade 10, and ever since have been hooked on large-scale painting and the impact it has on the space it inhabits. Upon graduating, I attended Sheridan College in Oakville, Ontario. First I took the Art Fundamentals program, and following that I took Classical Animation, one of the best animation programs on the continent.
I am a muralist, graphic designer, motion graphics artist and basically anything else art related. My day job is as Graphic Communications Director at
PAOC Western Ontario District
, and am afforded a ridiculous amount of freedom to do what I love to do. On the side, as Hothouse, I do whatever I want and whatever I can. From time to time you can find me at
Lucid Digital Media
 helping out with video and design projects.
I currently live in
Cambridge
, Ontario with my wife, Janis, and am the proud father of three beautiful kids.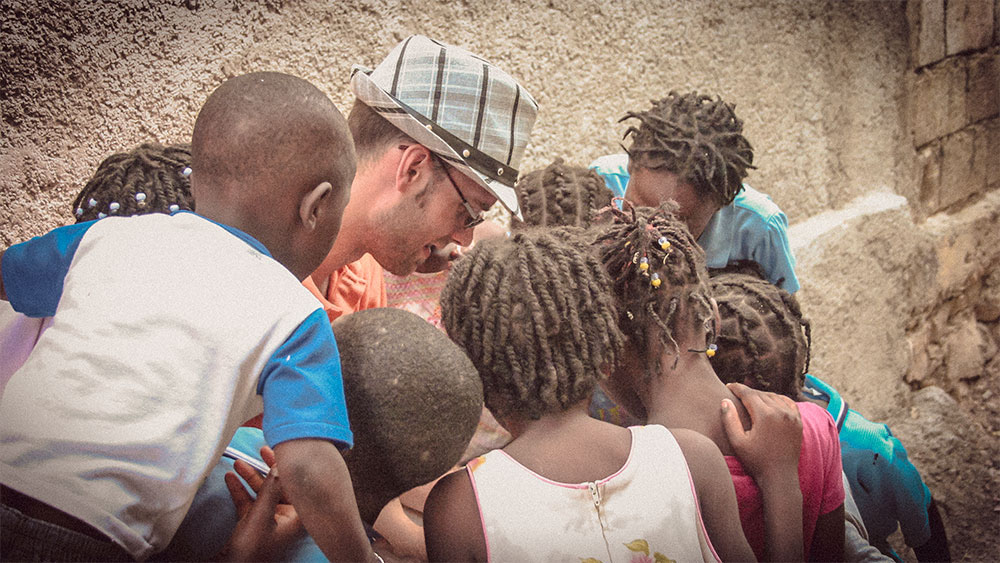 "He who works with his hands is a laborer. He who works with his hands and his head is a craftsman. He who works with his hands and his head and his heart is an artist."