Communitech Tannery Mural
Communitech took over the space at the Tannery where Google once inhabited. Google had commissioned a couple murals there, and Communitech wished to expand on one of the murals. It made sense to integrate their logo into the mural representing the history of the Tannery building, so that's what we did.
Pencil & Paper
It all starts here ...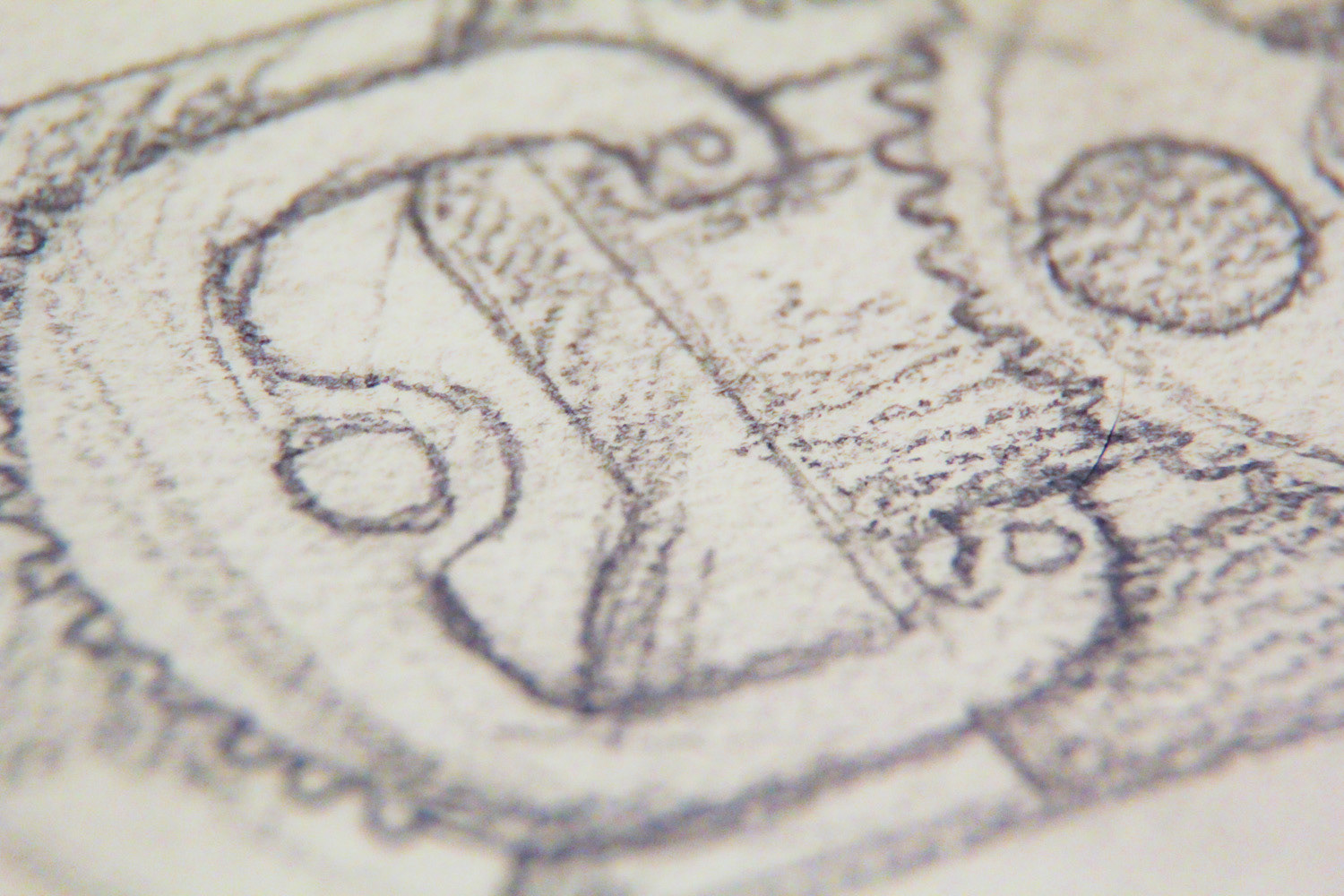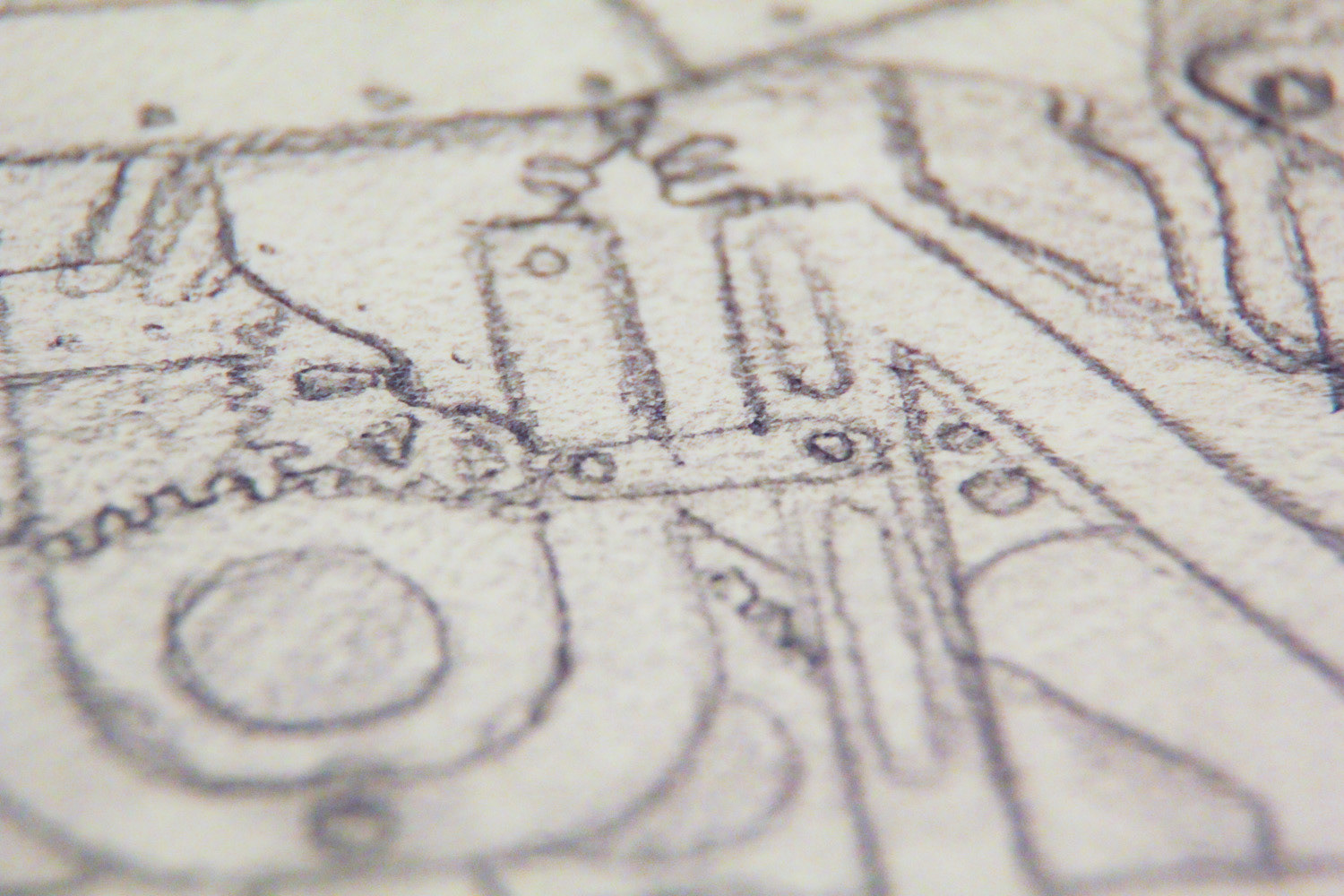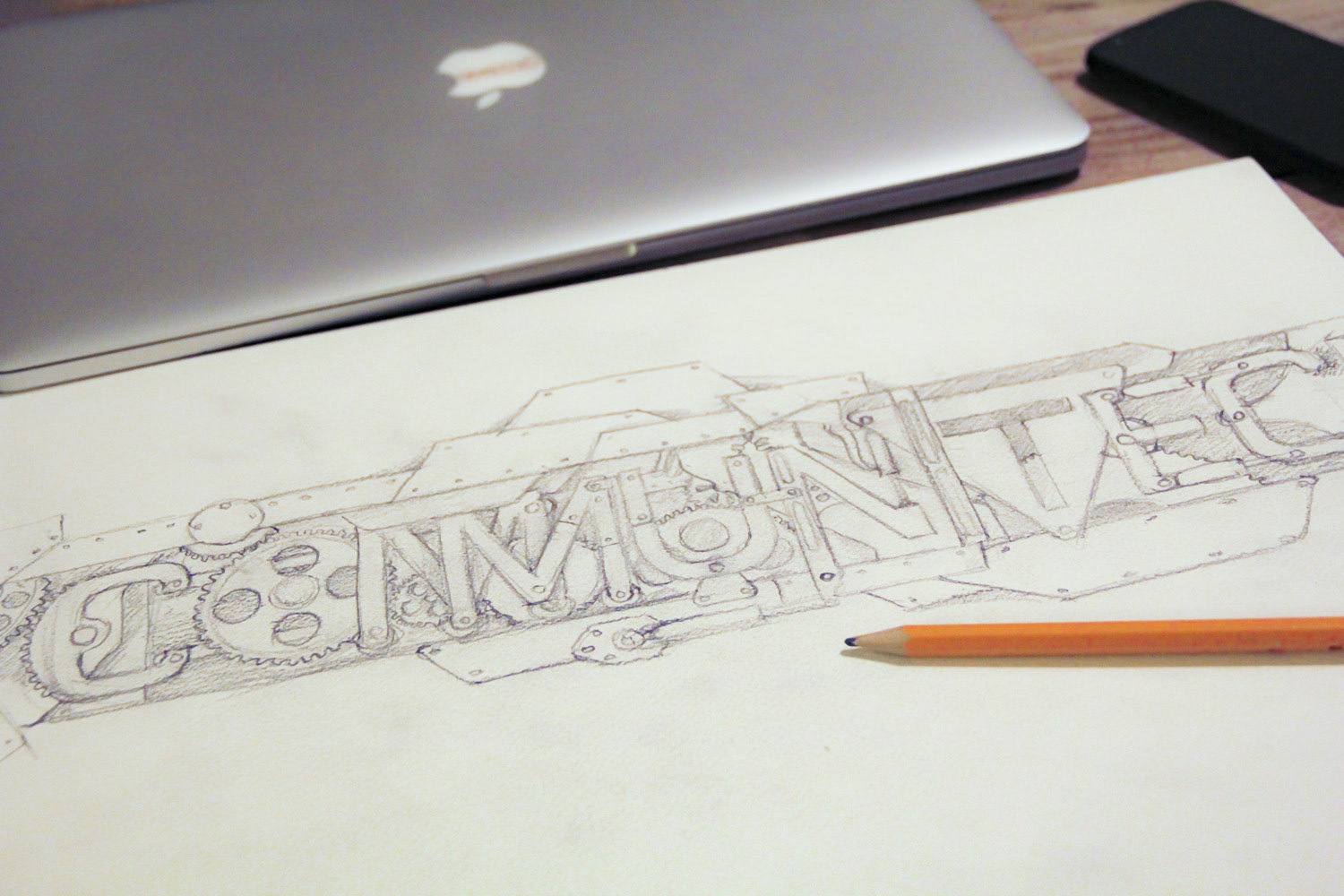 Once I'm happy with the illustration, it gets scanned and coloured in Photoshop.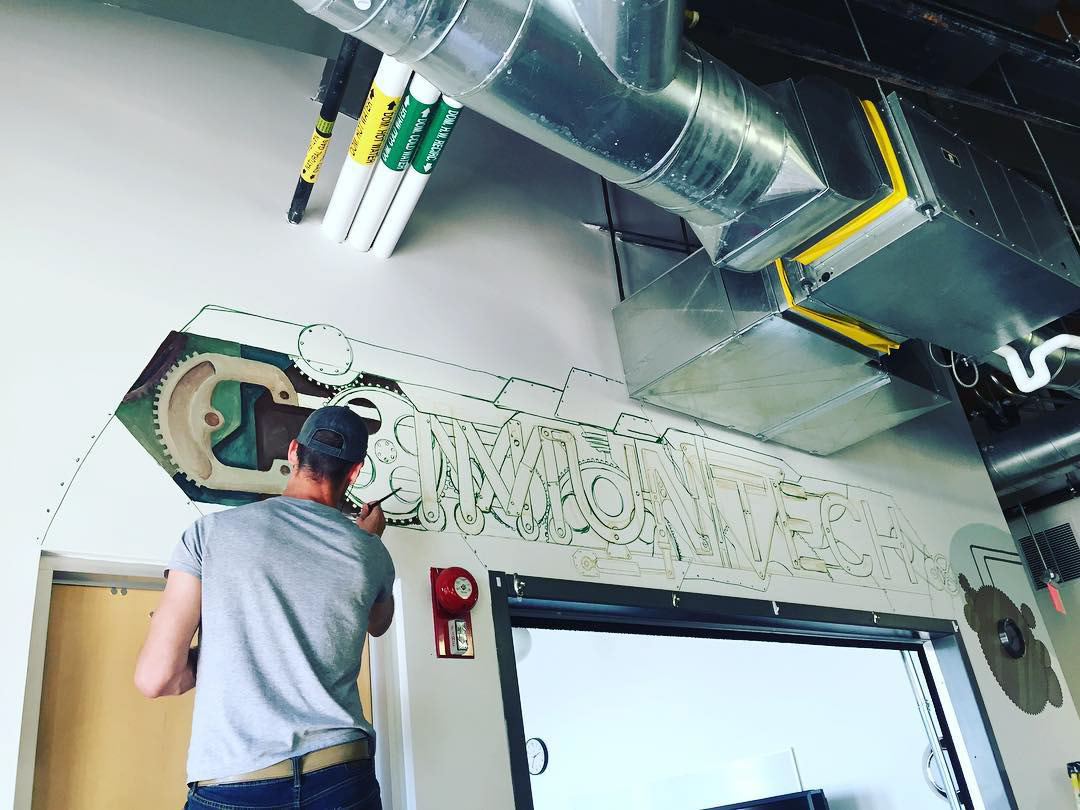 Once the mural is sketched on the wall, it's time to get to work. I generally use acrylic paints as they're the easiest to work with. On a larger mural, I will use latex wall paint, simply because it covers so well, and is just as mixable as acrylic paints.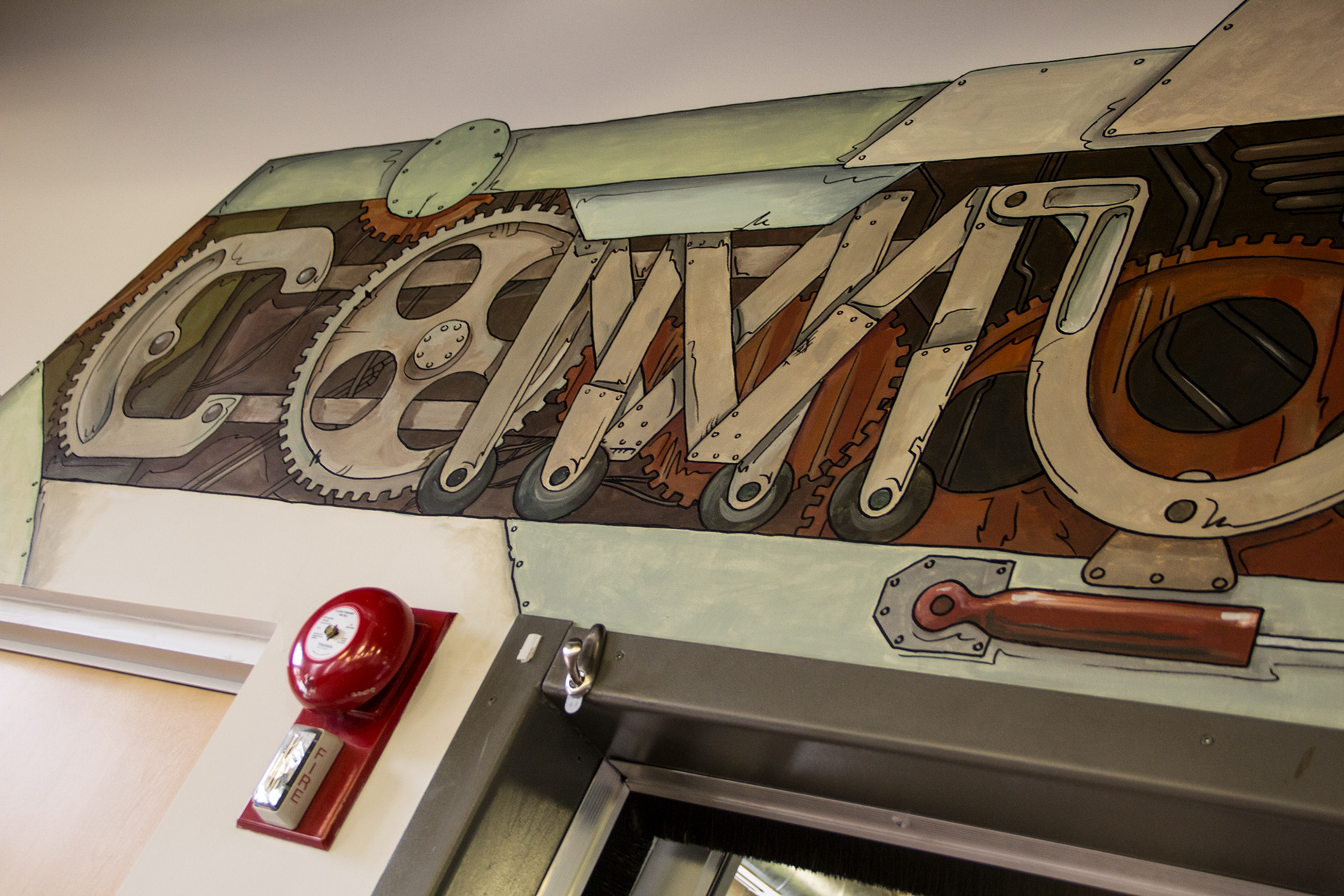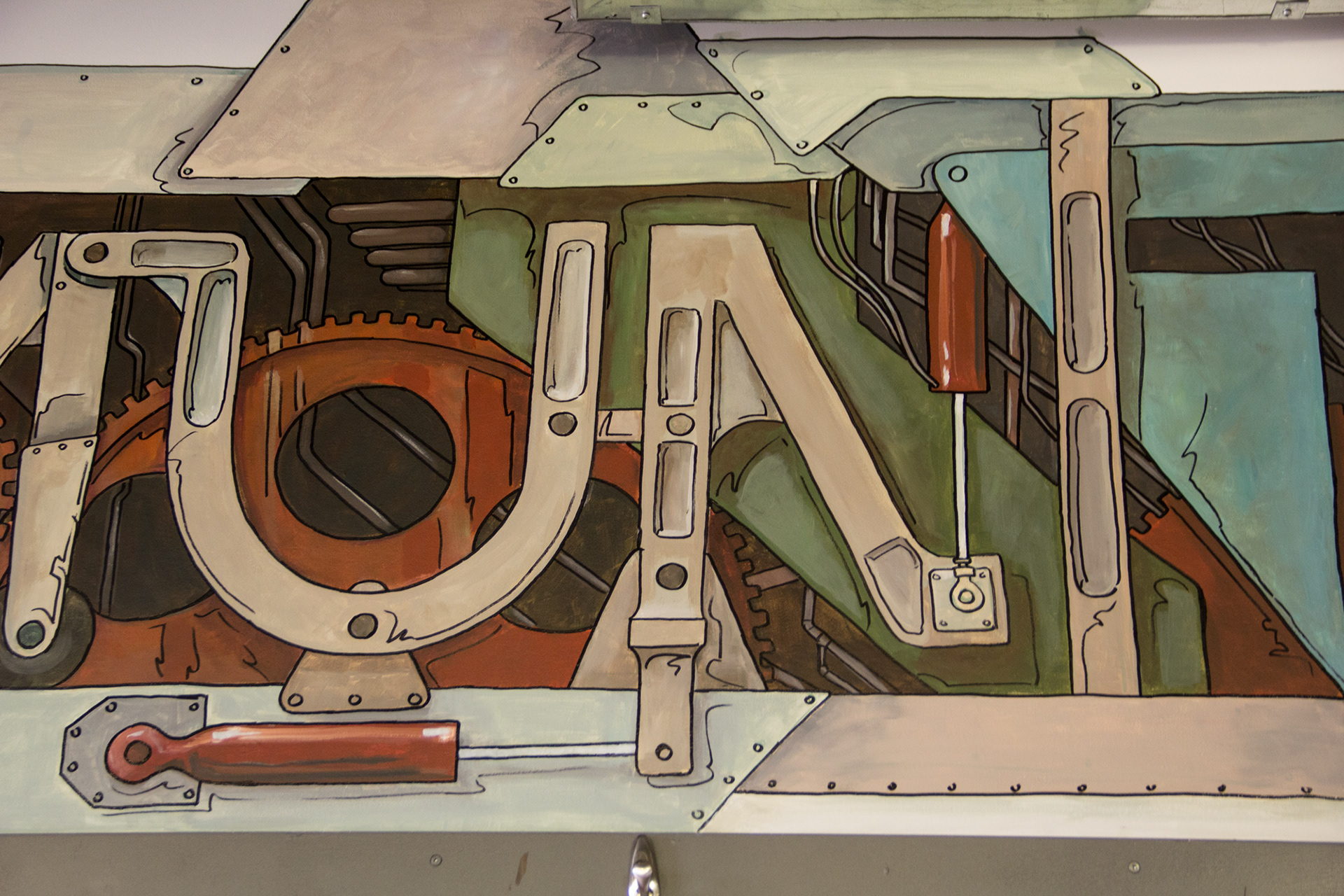 The finished Communitech mural.
I made the decision during painting to intensify the colours just so the mural stands out more than it would have otherwise.